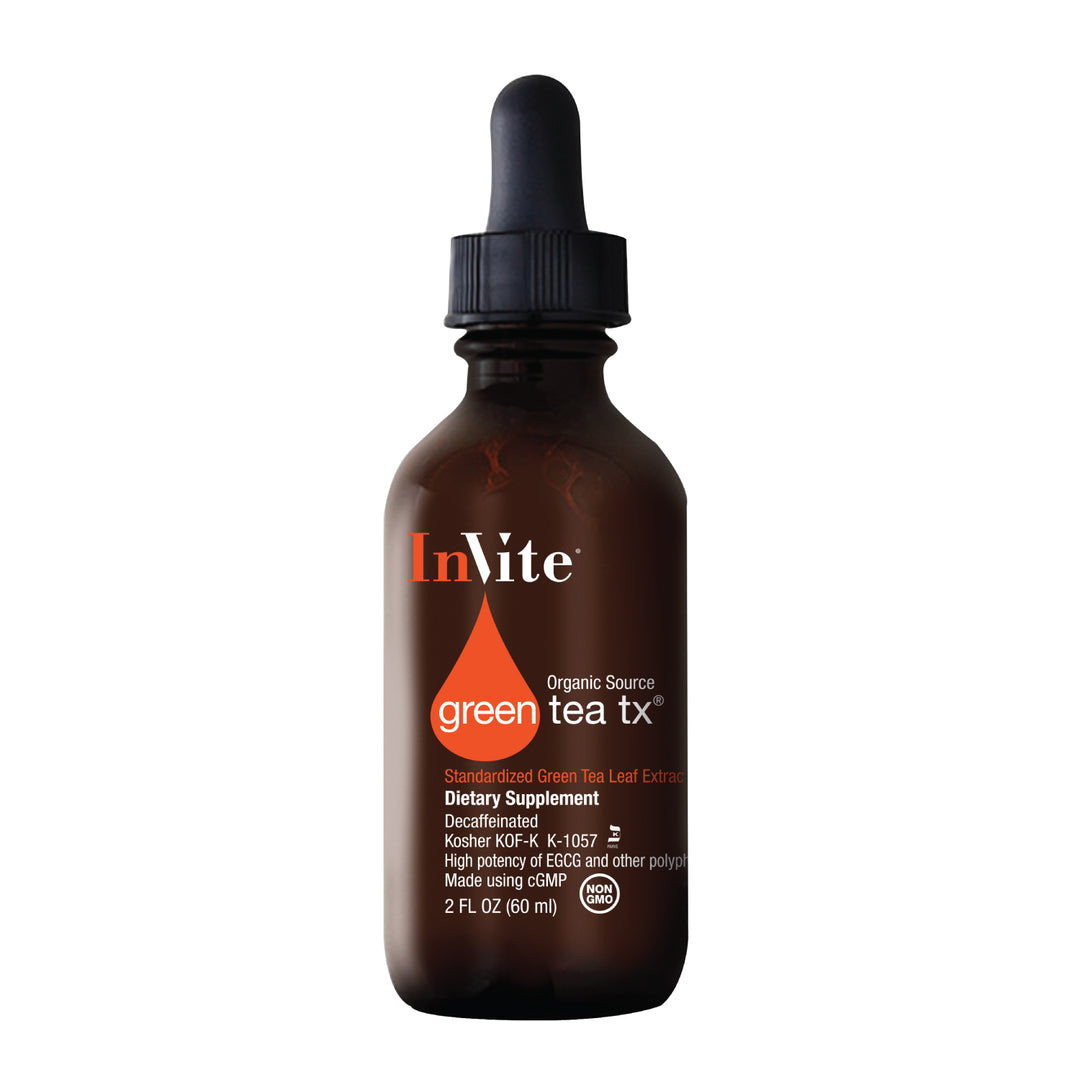 Green Tea Tx
Regular price
$2517
$25.17
Green Tea Tx is an easy to use liquid Green Tea extract, with the addition of Vitamin C to provide optimal immune support.
- Support for Immune Health
- Promotes healthy metabolism
- Supports brain, heart and liver health
As a dietary supplement, take one (1) to two (2) droppers (1 to 2 ml) as is, or in 8 fl oz of water, one to three times a day or as directed by a healthcare practitioner.
EGCG, or Epigallocatechin Gallate, gives Green tea its health-promoting and protective properties. EGCG has been studied for its ability to fend off free radicals, enhance immune system, promote a healthy inflammatory response.
- Organic Source
- Free of alcohol, sodium, oxalate, and - fluoride
- Natural Lemon Flavor
- Kosher
- Decaffeinated

Dairy Free, Gluten Free, Soy Free, Vegan, Vegetarian, Derived from Natural Flavors, Derived from Natural Colors